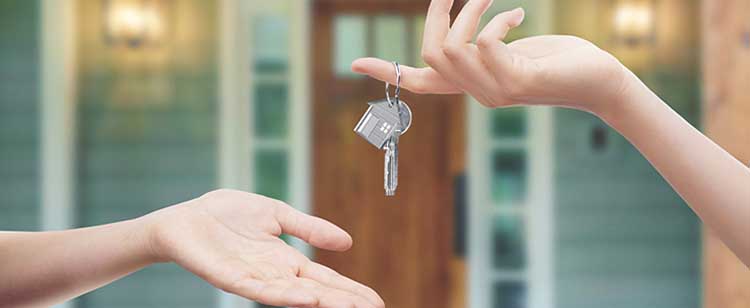 How to sell a house fast
Let's face facts for a minute — trying to sell a house fast is probably one of the most stressful life events for many homeowners. If you're under time pressure to sell, this can make things all the more stressful. But in truth, it really doesn't have to be with the right selling strategy.
Whether you need to move to a different state to start a new job in less than a month's time, or it's an urgent personal or financial situation, there are ways and means to sell your home in a hurry. And don't fret, you can still secure a good asking price.
Here's how to sell a house fast and efficiently…
1. Clean, Declutter, and Create Appeal to sell a house fast
In order to prepare your home for a quick home sale, you want to present it at its best. This goes without saying for any kind of home sale, but when you're bound by a tight deadline, cleaning and decluttering are especially important.
By decluttering your home and stripping it back to basics, it gives all potential home buyers a chance to envision their own lives (and their own stuff) in your home.
You want to begin by hiring out a storage unit if you don't have enough storage space on your property already. It's wise to clear out extra belongings that you're not using as well as large items of furniture that could make your home look cluttered or messy.
Next, you want to go through your closets and clear out the clutter. Where possible, try to strip your cupboards back as much as possible so that homeowners can get a good idea of the available storage space in your home.
You also want to remove as much personal memorabilia and keepsakes from around your home as possible. This includes photographs, religious items, personal pictures, etc. All of which can be distracting for potential homebuyers.
Finally, it's crucial that you do a deep clean of your home and touch up areas of paint that need it.
2. Choose the Right Selling Strategy
If you're looking to sell your home in a time crunch, it's a no-brainer that selling your home to a cash buyer is one of your best options. There are plenty of independent property specialists throughout Chicago who are willing to buy homes for cash, such as URB Online.
Of course, there are the more conventional ways of selling your home, such as selling for sale by the owner, also known as FSBO. But this can be a lengthy process and takes some serious negotiation skills, not to mention all the paperwork you'll have to handle. The upside is that you can set your price and save on commission fees.
There's also the option of selling your home via an estate agent or realtor. But you will have to fork out commission on your home sale and this route does not always guarantee a home sale in a quick turnaround time.
There is also the option to sell to an investor who will flip your home. This is a good way to sell your home quickly, but you might not always secure the market value you're looking for. You could also put your home up for auction which usually results in a speedy sale. However, you may have to sell for a lower asking price, too.
For one of the best ways to sell a home quickly and at a fair price, you're better off selling to a real estate buyer and seller, like URB Online.
3. Price Your Home Right
A good portion of home sellers struggle to sell their homes in a good time frame due to poor home pricing. Putting your home on the market for the right asking price is crucial to selling your home quickly — even if it's a seller's market.
The key is to price your home competitively. You don't want to overprice it because it will only spend more time on the market, and you might end up selling it for less than you hoped for anyway.
A good strategy is to price your home slightly lower than the other homes for sale in your area. This will help to boost interest around your home sale, which can inspire a bid-off (also called a bidding war).
However, you'll have to gauge the state of your local real estate market and the rate at which other homes sell in your neighborhood. When setting your price, you also want to think about commonly searched price points in your area.
Don't set your price too far above or below these popular price points otherwise it won't show up in relevant search results!
4. No Need For Renovations, But Tidy Things Up
If you're looking to sell your home quickly, you may not have time for expensive remodeling or renovations. And that's okay because they're not always guaranteed to improve home value anyway. However, you still want to present your home at its best, as mentioned earlier.
Set aside a weekend or two and spend some time sprucing up the interior and exterior of your home.
If you don't have the budget or time to hire a professional stager, do some research of your own on home staging. You want to set the scene in each room in order to define each space and show it off at its best.
Once the interior of your home appears warm and welcoming, you want to turn your attention to your landscaping and curb appeal. The exterior should mirror the welcoming feel of your interior.
Spend some time cleaning up your garden — trim hedges, trees, mow the lawn, and plant some new flowers where you can. Touch up areas of peeling or faded paint, repair broken gutters, clean your windows, doorknobs, and siding. Make sure all exterior lights are in working order.
The exterior of your home is what homebuyers see first, so make it count.
5. Sell Your Home at the Right Time
The time of year you choose to sell your home makes a big difference in how fast it sells. It's important to do some research on your local real estate market and how quickly homes are selling. If the timing is not right, don't list it.
Sure, this is difficult if you're in a time crunch. But if you can time your home sale around popular times of the year, you could guarantee a far quicker sell. For example, the first couple of weeks in May tend to be the most popular, as well as in March and early June, according to statistics.
If you're really strapped for time though, your best bet is to sell your home as-is, for cash.
Need Expertise on How to Sell a House Fast?
If you're based in Chicago and need to sell a house fast, you're in the best place possible. With URB Online, you have instant access to a buyer willing to purchase your home for cash, as-is. What's more, our professional team property specialists are not realtors or estate agents — so you don't have to worry about paying us commission fees!
Looking for a quick, efficient, and worthwhile home sale? Be sure to get in touch with our team.