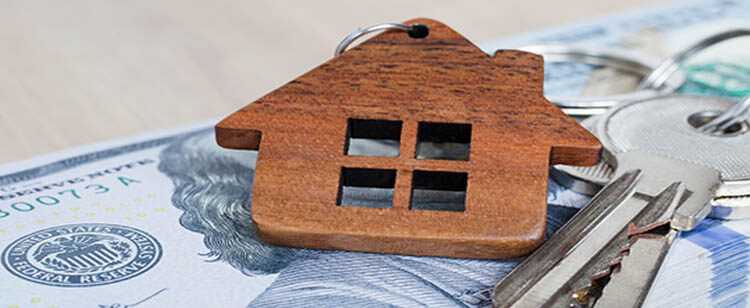 Home Selling Fast: 7 Benefits to Selling as-is.
Thankfully, there are some methods you can use to get your home sold faster, including selling as-is to URB.
If you want to sell your home fast without all of the excess work, read on for a list of seven benefits to selling a house as-is.
1. Selling As-Is Means Less Work for You
When you sell your home as-is, it means you won't need to spend tons of your free time making renovations. Listing your home in as-is condition means that you're not on the hook for repairs or upgrades.
Choosing this route allows you to free up more time to focus on things like your new home and your family. If dealing with contractors and making renovations isn't your thing, going the as-is route is a smart choice.
2. It's Much Cheaper
Whether it's tiling the bathroom floors or installing a new roof, upgrading your home to sell is an expensive venture. Choosing to sell your home as-is means you won't have to spend a lot of money out of your own pocket.
If you're in a competitive market, you don't need to spend lots of cash for all the bells and whistles. Make it clear that the home will be sold in as-is condition, and the new buyer can pay for their own upgrades as they see fit.
3. Easy Land Sales
Perhaps you own a home and the land under it, and you really only want to sell the land and move on. Leaving the property there and mentioning that it's as-is can get you a much faster sale. Buyers looking for land in a specific area should have no problem buying the entire package.
Make it clear that the property is in "as-is condition" and that you're mostly selling it for the land value. This is an easy way to get your property sold and let the new buyer deal with the demo or renovations of the home if they choose to do so.
4. More Opportunities for Cash Buyers
Many prospective buyers, such as investors, are looking for as-is homes that they can purchase in cash. A cash sale is a whole lot faster than a traditional sale and can give you even more profit in terms of fees and closing costs.
Listing a property as-is tends to garner the interest of cash buyers more often since they know they stand to get a great deal. If you encounter a cash buyer, you should be willing to take a bit less if your main goal is a super-fast sale.
5. Estate Sale Perks
If you happen to inherit property that you don't live in, selling as-is can be an easy way to get it sold quickly. This method also works well for estates that are to be split between siblings or other family members.
If none of you have the time or resources to deal with making renovations, an as-is sale is definitely the way to go. You'll get a faster closing with less overhead costs along with the ability to split the profits between each family member fairly quickly. Before you list an inherited property as-is, talk to the other people in your family and make sure you're all in agreement.
6. Fewer Delays
A traditional real estate listing involves a lot of time and a lot of people including the seller, buyer, real estate agent, and home inspector. If the inspector finds issues with your property, it could leave you stuck in negotiations or making repairs that could last for weeks, if not months. Depending on the scope of the repairs, you could end up waiting for a long time until all of them are complete.
With a disclosure report and an as-is listing, you can get the home sold faster with a lot fewer delays. As long as the buyer understands that no repairs will be made by you, you'll eliminate the hassles of paying contractors to make repairs or countless hours spent negotiating back and forth with the buyer's agent.
7. Less Stress
Every homeowner wants to sell their home for the most money possible. When you sell your home on the marketplace, you'll deal with a variety of picky buyers, real estate agents, and other professionals which can cause all kinds of stress.
If you want to get your home sold fast without the stressful hassles, consider selling as-is for an easier, stress-free option. Selling your house for cash is even better since you can get the deal done quickly and hassle-free. As long as you're transparent about the condition of the property, this option will give you a much easier sale without the added stress that comes with traditional home sales.
Consider the Benefits of As-Is Selling
While it may seem a little bit intimidating, selling as-is can give you a wide range of benefits that traditional selling can't. You'll spend less time, less money, and less effort getting your home sold quickly so that you can start to make the transition into your new home.
Selling a house as-is may not be for everyone, but it can be beneficial for those who need to sell the land or who have inherited property as well as for those who need a fast cash sale.
For more information about our services and how we can help you, be sure  contact us today!