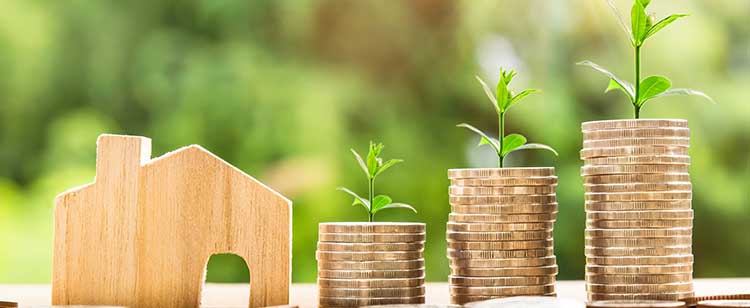 A Good Guide to What a Home Buying Company Does
The average real estate agent in the U.S. closes on twelve properties a year, but selling a house through a real estate agent isn't the only way to sell a home, there is a home buying company like URB when you need to sell fast.
Instead, you can sell your house to a home buying company. You might be wondering what this means and how it works. These are great questions to ask if you're interested in selling your home quickly.
Here is a guide to help you learn what a home buying company does and how it works for people who want to sell their houses.
You Sell Your House As-Is to a Home Buying Company
Selling to a home buying company is not like selling a house through a real estate agent. One of the differences is the way you advertise your home sale.
You don't have to advertise your home sale when you sell to a company. Instead, you look for as-is home buyers in your area, and you offer to sell the property as-is.
Selling as-is offers a way to sell your house without renovating it or staging it. The buyer gets the house just as it is. They won't ask you to do work in it, and they won't ask for any repairs or contingencies.
They'll take it just like it is. Imagine how simple it would be to sell a house without investing any money in it. People love this option for selling properties because of this factor.
The Benefits This Offers
Companies that buy houses aim to make money from the homes, so you probably won't receive an offer that is equal to 100% of your home's value. Instead, they'll offer a little less.
You'll have to understand, though, that you can reap so many benefits by choosing to sell through this method. Here are some of the main ones:
You Won't Have to Fix Things
The first benefit you'll experience is that you can sell your house as-is. As a result, you won't have to spend money fixing things in your house. You won't have to invest any time into making your house look nice.
The buyer will take your house in its current condition, no matter how much work it needs.
You Won't Have to Deal With Home Showings
Next, you won't have to deal with home showings if you sell to a home buying company. Home showings are a necessary part of selling a home through a real estate agent.
As a result, when you have home showings, you'll need to keep up with your housework. Your house must be show-ready all the time. If you don't want to go through this hassle, you can skip it by selling your house for cash.
You Won't Have to Pay a Real Estate Agent Commission
Additionally, you won't have to pay a real estate agent commission when selling to a home buying company. You will receive all the money they offer, except for the amount you still owe on your home mortgage loan.
You'll Close on the Deal Fast
You'll also close quickly on the deal. There are times when people need to sell their houses now, and this is the ideal way to sell a house now.
You Won't Need Any Inspections
Another benefit is that you won't have to go through inspections or appraisals of your home. The cash buyer won't need these things to purchase your house.
Selling a house through a real estate agent usually requires contingencies. A contingency requires something of you, but you won't have these when you sell a house for cash.
How It Works
Now that you understand the basics of selling to a home buying company, you might wonder about the process. The first step is locating companies that buy houses for cash.
Once you locate some companies buying property, you can request offers for your home. Each company will ask for details about your home before giving you an offer.
When you get the offers, you can determine if you want to sell your house. If you do, you better start packing. If you decide not to sell, you lose nothing.
The company that buys your house will spend some time researching facts about it before providing an offer. They'll want to know the age, size, and condition. They'll also likely want to know about any liens on the property.
The Time It Takes to Sell to a Home Buying Company
When companies are buying property with cash, the deals tend to go quickly. From the time you accept the offer to the date you close, you might only wait two weeks.
As a result, you can have the money in your pocket from your home sale much faster through this method than when selling through other methods.
The main problem you might have is packing up your things fast enough, as you'll need to move out by the closing date.
What These Companies Do With These Homes
The last thing to know is what these companies do with the homes they purchase. Most home buying companies buy houses to make money, and they can make money in several ways.
The first way is by renovating the properties and selling them for a profit. For example, they might purchase a house for $150,000 and invest $50,000 in the home. If they can sell the house for $250,000, they make $50,000.
The other way they make money is by keeping the properties as rentals. They might decide they can make more money by renting a house to someone instead of selling it.
How You Can Learn More
Selling your house to a home buying company is the easiest and fastest guaranteed way to sell a house – no matter the condition. Are you ready to find out more?
If so, contact us at URB Online. We are a home buying company and would love to give you an offer for your house. Call us today to learn more.