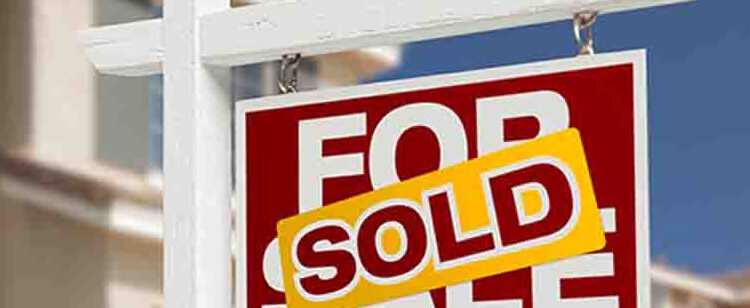 How to Sell Your House as-Is.
Selling a home is a major undertaking, and dealing with renovations and upgrades only adds to the stress and to your budget, however selling sell your house as-is to URB isn't.
If you're thinking of ways to sell your house as-is, there are several methods you can use to have a successful sale without all the fuss.
Read on to learn how to sell your house as-is so that you can get a quicker sale for less money out of your own pocket.
To Sell Your House as-Is, first get to Know Your Market
Before you attempt to sell your house as-is, it's a good idea to understand your local market and what's driving current prices. Most real estate agents will be happy to provide you with a free report called a CMA, or Comparative Market Analysis.
This report will show you a list of homes that have recently sold in your area, and for how much. The list should only include homes that are comparable to yours in terms of total square footage, number of bedrooms, etc.
In addition to a CMA report, you can also use a variety of online websites and apps to see what's recently sold near you. Knowing your local market can give you a much better idea of what you should be asking for when you're ready to list your home as-is for sale.
Remember that if a home sold for a high price but it had tons of recent renovations, yours likely won't sell for quite that much if you're listing it as-is. However, understanding what buyers are looking for and what type of demand is currently taking place where you live can definitely give you a leg up.
How to Sell Your House As-Is: Be Honest
If you're opting to go the as-is route, it's vital that you're completely honest and open about any flaws or problems with the property. You can prevent snafus later by providing potential buyers with a disclosure report.
A disclosure report shows buyers all of the issues or flaws in your home so that they're fully aware of what to expect if they purchase it. Being honest now will ensure that buyers don't change their minds or decide to back out once they "discover" something they don't like about the home.
Some states have specific laws about disclosure reports. Make sure you're aware of the current laws in your state so that you know exactly what you're legally obligated to include.
Certain states may have a rule saying that it's completely up to the buyer to find out about any defects with a home. Either way, it's still a good idea to list any problems and always make it perfectly clear that your home is being sold in as-is condition.
Get an inspection
Most buyers will pay for a home inspection before they purchase property, but if you're selling your house as-is, it might be a good idea for you to get an inspection, too. Schedule an inspection before you list the house so that you're fully aware of significant problems in advance.
If you have a professional home inspection report you can provide to buyers, it might help your home sell faster. The inspector should look for major issues relating to the foundation, roof, plumbing, electrical system, and HVAC system. They can also look for signs of mold or prior water damage.
Make sure that you understand your state's disclosure laws so you know what buyers legally need to be aware of. It's up to you whether or not you want to repair certain problems or leave them as they are. Just make sure that these problems are clearly included in your listing or disclosure report.
Be Realistic with Your Asking Price
Once you've listed the flaws and you've researched the market, it's time to put your as-is home up for sale. Remember that your asking price will be different than your neighbor who recently installed a new roof and upgraded their kitchen.
Even if you think you won't get much for your home, you can always list some of the positives. High-demand markets often see impressive sales of as-is homes, especially if things are competitive and inventory is scarce.
Remember to include the good things about your home like its convenient location, floor plan, or unique architectural features. Focusing on the positives will help your home sell, and you'll gain interest from a lot more buyers.
While you should always be transparent when you plan to sell your house as-is, that doesn't mean your listing has to be scary or negative. Simply include "as-is" in your listing and note that no repairs will be made while also including the things that make your home so appealing.
If you need to sell your home fast, consider going lower than some of the other homes for sale near you. This will encourage more buyers to look at your home and possibly make an offer.
Make the Sale
While it may seem intimidating, it's easy to sell your house as-is once you know how to implement these simple tips. Whether you're looking for a fast sale or just want to get more for less work and less investment, consider these tips to get your home sold as quickly as possible and for the most money.
For more information about our process and how we can help you in the Chicago area,  contact us today to find out more about what we can do for you!