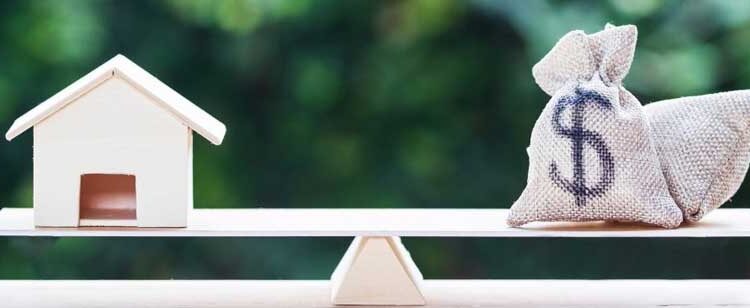 Ways to sell my house for cash now.
URB is your local fast cash house buyer if you live in Chicago, IL. But, what exactly is a fast cash house buyer and is that the best way to sell my house for cash now? Let's explore with a few questions we hear all of the time.
What is a fast cash house buyer?
URB is a cash buyer for houses in Chicago, IL. That means we will offer you cold hard cash for your house or property for sale. In addition we waive agent fees, inspection fees, and many other contingencies often found selling your home traditionally. Because we offer cash for your house for sale we aren't delayed for months by lenders. We pay cash for houses. This allows us to buy your house in as fast as 7 days for your home in as is condition.
Can you really close on a house in 7 days?
Yep! Aside from offering fast cash when you want to "sell my house for cash now" a second benefit is that we can buy your house fast. Because we are paying cash for houses we don't need to borrow money from a bank or other lender. Once you call us we can provide a fast cash offer on your house in as fast as 24 hours. Once you accept our cash offer for your house in as is condition we can close in as fast as 7 days. That means you walk away with cash for your house on the day of close.
Why do you buy houses in as is condition?
As Chicago's most trusted fast cash buyers we provide people comfort and security. We understand that when you need to sell your house fast for cash that you are in a hurry. So, with our no no-push approach to buying Chicago houses we also remove unneeded stress by buying your Chicago house in as is condition. That means buying ugly looking houses that are outdated, neglected, and vacant are not a problem. If you want to leave furniture behind, can't afford to repair damage, and don't want to maintain landscaping that is all okay with us. Speed is important for you when you want to sell your house fast. By offering fast cash for your house in as is condition, we can ensure that we aren't slowing down the house buying process.
Is URB looking for a special "type" of house?
The answer to this question is yes and no. We buy Chicago houses and properties of all types, conditions, and sizes. While we specialize in buying houses in Chicago's south side neighborhoods and Chicago's west side neighborhoods, we buy houses throughout Chicago, IL. We buy single-family homes, multi-flat properties for sale, apartment buildings, mixed use buildings for sale, and commercial real estate.
Though, as fast cash buyers most of the properties we buy are in bad shape. That means we often buy houses that are vacant, distressed, foreclosed, and some that are completely gutted. While we do buy houses that are move-in ready, most people who want to sell my house for cash now have a reason, and often it is because their house is difficult to sell.
So, who "wants to sell my house for cash now?"
There is no single type of person who contacts us, though many sellers are faced with a decision to sell their house for some reason. Some people who want fast cash for their house or Chicago property for sale are facing a life challenge such as foreclosure, divorce, or bankruptcy. Others may need to leave town and simply don't have the time to keep their house on the Chicago real estate market. Lastly, many Chicago homeowners have inherited or purchased property that is costly to keep and maintain or is no longer needed. Fast cash for houses is a quick way to bring in money to pay off bills and debts, build a small nest egg, or to help a child or grandchild pay for college.
Is selling my house for cash now the right way for me to go?
This is a question for you to answer, however, many of our clients come away from the process much happier than they thought they would be. This is because in addition to receiving cash in as little as a week or two, distressed properties can remain on MLS for months and in some cases years with little to no attraction. In a way we provide a lifeline to people who want to sell your house fast and we can save homeowners a lot of money. For example, consider the thousands or tens-of-thousands of dollars you can spend to sell your house in costs such as: back taxes, agent listing and selling fees, unpaid utilities, damage repair costs, landscape maintenance, inspection fees, and more. These are fees that we waive or can help pay for. These are additional costs that you don't need to worry about when you sell your house for cash and in as is condition.